CONCLUDO
Trasmetto a voi il pensiero e l'amore di Carla van Raay, tratto dal suo autoritratto nel suo libro, Awakening Good's Woman;
.
Non posso dirvi se sia possibile trovare questi libri in Italia o se mai siano stati tradotti. In Australia i libri di Carla sono dei "Bestsellers" ed è comprovato che sia una scrittrice di grande valore.
A questo punto ricapitolerò porgendovi altri brevi punti salienti della sua capacità e intuitività come scrittrice.
Some more "Summer thoughts"
But the fresh taste of sexual love has made me want to grasp life anew; it shows me what I've missed. In all my past relationships, all my previous love-making, there was never such touching of soul, in a body that is no longer young, that can feel exquisitely. The paradox is torture. It's cruel and devastating.      
Questo nuovo approccio di vita sessuale fa si che desideri di aggrapparmi nuovamente alla vita, e mi fa comprendere quanto ho perso in tutte le passate relazioni, e i miei precedenti amori, dove mai ho conosciuto la vicinanza delle nostre anime. Ora che il mio corpo ha perso il vigore giovanile, ne fa sentire maggiormente tutta la sua squisitezza. Sembra quasi un paradosso e una tortura, E` veramente crudele e devastante.
A relationship is about an exchange of energies. When you give me your love, it's easy for me to give you all I have. I love the way you melt into me; you give yourself to me and you trust me. I've always wanted to love like this.
L'essere assieme è tutto uno scambio di energie. Quando tu mi doni il tuo amore, diventa facile darti quanto possiedo. Adoro il modo in cui ti abbandoni in me; doni tutto te stesso avendo fiducia in me. Ho sempre desiderato amare in questo modo sublime.
All I know is that I exist. All I know is what I feel. Life is a sensation. The mind doesn't know a thing. It's like the software in a computer, always doing calculations, always trying to figure out reality, to find out the truth as best it can. But just I exist.
Tutto quanto so è che esisto. So unicamente quanto provo. La vita è sensazione. La mente non conosce nulla. E` come il software di un computer pronto a fare calcoli, e dar un viso alla realtà, ricercando la verità nel migliore dei modi. Ragione per cui esisto.
I asked Aaron a question: "Why did you come back in my life? He wrote this poem as his answer:
To show you who you are,
God's girlfriend – rather special,
You smell nice – he says – I remember your smell.
is still the same.
We are still the same people, though thirty years have gone in Between.
Still exactly the same energy
flower when I was nineteen.
You are still like this flower
You still have the same innocence (still a convent girl)
Yet so strong in your vulnerability.
You left something of yourself in me, thirty years ago
And I just had to find it again,
So here I am, to tell you
How much you have meant to me all this years.
You set up me for life to feel good about sex
You showed me how a woman can appreciate what I have to give.
Isn't it great that I'm a man and I have a dick,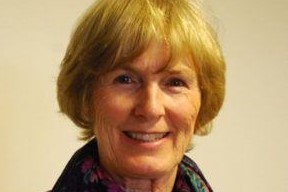 And you're a woman, and you want me?
Posi a Aaron una domanda: "Perché sei rientrato nella mia vita?" In risposta scrisse questi versi.
Per farti conoscere chi tu veramente sei
La ragazza di Dio, e sei alquanto speciale.
Il tuo odore è buono, disse. Ricordo bene il tuo odore.
E` ancora lo stesso.
Noi siamo pure gli stessi, sebbene trent'anni siano passati da allora.
Esiste ancora la stessa energia,
(allora) ti apristi a me come un fiore quand'ero diciannovenne.
Tu sei ancora lo stesso fiore
Tu hai ancora la stessa innocenza (la stessa ragazza di convento)
Sebbene sia forte nella tua vulnerabilità.
Trenta anni fa lasciasti qualcosa di te stessa in me.
Che devo ritrovare nuovamente.
Perciò sono qui, per dirti
Quanto mai fosti importante per me in tutti questi anni.
C'è voluta l'intera vita per comprendere quando dolce è l'amore.
Come donna mi hai fatto comprendere, quanto apprezzi il mio dono.
Non è meraviglioso che io sia un uomo con un bel "Dick"
E tu la donna che mi desidera?
The End…..